Programs
Registrations are now open for all of our 2017 workshops. The first 2 workshops will be happening simultaneously July 5-7 at The Crucible in Oakland, CA.
New Programs in Large Scale Enameling for 2017
The 2016 pilot program at KVO Industries is almost over. After careful evaluation and much discussion it was decided to continue the program in a slightly altered form. We will start offering 3-day facilitated access to the factory for individuals artists who want to do hands on work in the factory for a reduced day rate and at the same time work with other artists.
The 3-day time allotment will also enable instructors to bring classes to the factory. We will be continuing with 1-day work days as well. The details for the program expansion have yet to be worked out. For more information or to be put on out special large scale contact list please email gro.r1498571350etnec1498571350leman1498571350e@ofn1498571350i1498571350. Attn: large scale
Online Exhibition
All workshop presenters, past and present, have been invited to participate in the Center's first online exhibition, scheduled to be up on the Center's website during July and August. Part of the Center's mission is to promote all those who are teaching in the field.  We hope that by featuring these wonderful artist/teachers in this first exhibition that we can honor the gift of their knowledge that they have so graciously given to their students and to all who come in contact with them. And show off their most current work!
Enamel Center News
Center Sponsors a 2018 Exhibition in  Taiwan
We are pleased to announce that we have been invited to participate in a large enameling exhibition  April-August, 2018 in Taiwan.  The organizations sponsoring this exhibition are CTEAA ( Chinese Taipei Enamel Art Association) and the National Taiwan Craft Research & Development Institute. We will have a smaller exhibition within the larger exhibition based on the theme Place as Landscape, Place as Concept: Contemporary Enameling in the U. S. Hannah Sigur, our exhibitions coordinator, is curating this exhibition. Hannah hopes that the work she chooses for this show will then be exhibited locally when it returns from Taiwan later next year. Judy  Stone, our board president and founder of the Center, has been invited to travel to Taiwan to jury the student exhibition, which is part of this large exhibition, and give a talk about the Center for Enamel Art. We would like to thank Ching Chih Wu for all his help and support in coordinating Judy's and the Center's participation.

A great 1-Day Fundraiser with More Fundraising to Come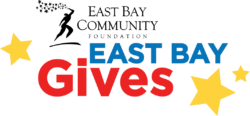 The Center's first time participation in Easy Bay Gives on May 4 was a rousing success. Our goal was $5000. We raised over $6500 from our family, friends, and supporters.  Brooke Battles, who will be leaving the board in July after more than 3 years of service, prodded, beat the drum, encouraged, and stayed up practically all night tallying donations. Brooke will be sorely missed in our organization but she is leaving us in a very healthy financial state.
Other Enamel News
The Enamelist Society Biennial conference, exhibitions and workshops will take place August 2-9, 2017 at Arrowmont School of Arts and Crafts.