The Center for Enamel Art is excited to host a guided bus tour on Saturday, June 25, of the work of noted Sacramento enamel artist Fred Ball.
To learn more and to register, click here. 
---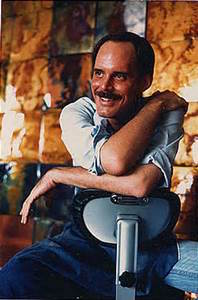 Fred Uhl Ball: The Legacy of a Pioneering Artist
Recently, I have been wondering about the legacy of one the most important American enamelists of the 20th century, Fred Uhl Ball (1945-1985). I never met him, though he lived, worked and taught in Sacramento, CA, about an hour from my home, and frequented the supply store in San Francisco where I bought my enamels. But even in absentia, Ball was a mentor to me. His book, Experimental Techniques in Enameling (1972), came out the same year I began enameling professionally, and formed the basis of my journey into enameling.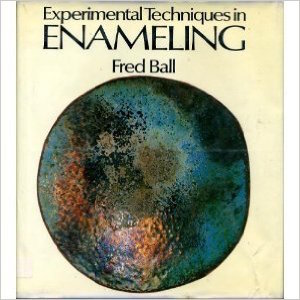 It was easy to be affected by Ball back then — his influence and presence resonated throughout northern California. He was an icon, the son of well-known Sacramento artists, and thoroughly of the area in which he lived. His work was commissioned and collected by a variety of patrons, and he produced several large-scale wall commissions for both public and private spaces. The most recognizable of his pieces, The Way Home, was installed on the side of a large parking garage in downtown Sacramento, and for many years was the featured image on the front of the Thompson Enamel catalogue.
An Untimely Death
Ball died young, at a time when his potential seemed limitless. Read More →