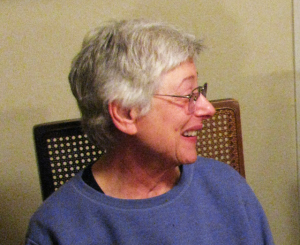 Read an interview with Judy Stone about the Center for Enamel Art in Glass on Metal magazine.
As an internationally known enamelist, who has been successfully selling her work for over 40 years, Judy Stone has tried to make the medium more visible and to improve communication among enamelists and the public who are potential collectors.
As an enamel teacher she knows how difficult it is to teach the medium in unequipped or under-equipped classroom spaces.
As a networker and organizer she has come to value the contributions that individuals, organizations, and businesses make when it is the "right time" to make something happen. She firmly believes that now is the right time for the Center for Enamel Art!
Judy Stone was a board member of The Northern California Enamel Guild from 1993 to 2012. She served on the Board of Trustees of The Enamelist Society from 2001 to 2008 and was the recipient of the Woodrow W. Carpenter award in 2009 to honor those who are presently working to benefit the world of enameling. Stone is currently head of the enameling department at The Crucible in Oakland, CA where she also teaches.