Registration for these workshops through the Center's website will begin 6-8 weeks prior to each workshop. To be notified of when registration will begin you are invited to join the Center mailing list.
Registration begins June 15, 2016
Registration begins October 1, 2016
---
Coming in early 2017:
Freeing Your Inner Alchemist: Metal on Glass on Metal
with instructor Rene Roberts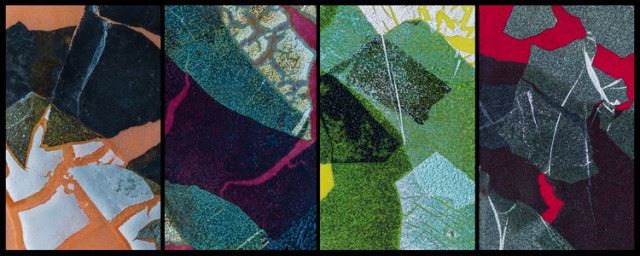 ---

    Thompson Enamel   

 KVO Industries, Inc.
for partnering with the Center to make our workshops a success.
---
From our 2015 workshops
Enamels on Glass, Glass in Enamel: Exploratory Imagery
with instructor Mary Chuduk
Workshop was held June 8-11, 2015 
Below are some images from this workshop:
Using Silkscreens and Decals to Enrich the Enamel Vocabulary
with instructor Jan Harrell
Workshop was held June 12-14, 2015
Below are some images from this workshop:
Enameled Steel for Large Scale Art : Working in an Industrial Setting
with Instructor Helen Elliot, at KVO Industries in Santa Rosa, CA
Workshop was held September 25 -28, 2015
Below are images from the workshop.